The Department of BioSciences is home to faculty engaged in research and teaching across a wide range of subdisciplines of the life sciences. The faculty comprise a vibrant and engaging community of scholars in diverse areas, including animal behavior, biochemistry, biophysics and structural biology, cancer biology, cell and developmental biology, computational biology, conservation biology, ecology, evolution, genetics, microbiology, neurobiology, plant biology, signal transduction, systems biology, and synthetic biology. Our faculty members are investigating some of the most important questions concerning the fundamental properties of living organisms and impacts on the future quality of life on earth.
The department has distinct graduate programs in Biochemistry & Cell Biology and Ecology & Evolutionary Biology, and several of our faculty mentor graduate students in the Systems, Synthetic, and Physical Biology graduate program as well. Our graduate programs have diverse students from around the world and facilitate student participation in cutting-edge research and discovery. Beyond research, graduate students interested in careers with an education component can participate in various mentoring and pedagogical activities to build their teaching portfolio.
Faculty members in BioSciences are dedicated educators, using a blend of traditional and innovative teaching methods to engage students with diverse learning styles. Our department offers four tracks for undergraduate majors (BA, BS) in Biosciences:
a Major Concentration in Biochemistry

a Major Concentration in Cell Biology and Genetics

a Major Concentration in Ecology and Evolutionary Biology

a Major Concentration in Integrative Biology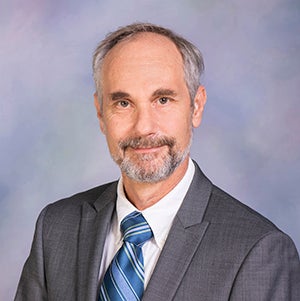 in addition to participating in interdisciplinary majors in Neuroscience and Environmental Science. We integrate new and exciting course offerings with abundant hands-on research opportunities in our laboratories at Rice and in other institutions of the Texas Medical Center. Undergraduates are encouraged to join our Biosciences Opportunities email list serve to stay informed of all department news relevant to undergraduates, including upcoming advising sessions, research openings, and fellowship opportunities.
It is an exciting time for Biosciences at Rice. We have multiple faculty positions to fill over the next few years and we welcome exceptional scientists and educators to join us!
Sincerely,
Edward P. Nikonowicz, Ph.D.
Department Chair